A Message from the Director
Dear friends,
I write to you today with a heavy heart. Like so many of you, I remain stunned and horrified by the unconscionable and brutal massacre unleashed by Hamas against Israeli civilians on October 7th, and the kidnappings of soldiers, women, children, and the elderly. While I know that we have many differences of opinion on the Israeli-Palestinian conflict, this act of terror offends all of our common humanity. At the same time, the unfolding destruction and suffering in Gaza fills us with grief and sorrow. We mourn all loss of life in this conflict, and we hope and pray for the safe return of the hostages and for a speedy and peaceful resolution.
So many of us have deep ties to Israel and the region and have lost loved ones or fear for their safety in the days and weeks to come. I know that these events cut very deep, and very close to home.
At the Center for Jewish Studies, we offer our solidarity to all of those suffering pain and loss from this tragedy.
Faculty Director, Center for Jewish Studies
Associate Professor of History and Jewish Studies
Spring 2024 Classes
Jews and Judaism: From Paris to Jerusalem and Beyond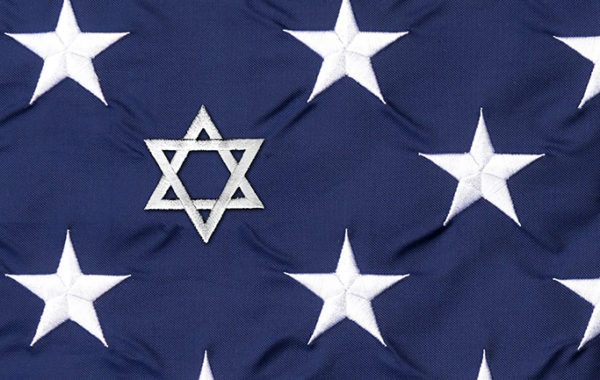 Jews and Judaism in the American Political Mind
Mapping Diasporas: Jewish Culture, Museums, and Digital Humanities
Holocaust Perspectives: Catastrophe, Memory and Narrative
Ethan Katz Appointed New Director of the Center for Jewish Studies
Ethan Katz, Associate Professor of History and Jewish Studies, has been appointed the Director of the Center for Jewish Studies (CJS), beginning July 1, 2023. A historian of modern Europe and the Mediterranean, Ethan has served as the Chair of the Chancellor's Advisory Committee on Jewish Student Life and Campus Climate since 2021. In 2019, he co-founded the Antisemitism Education Initiative for which he serves as co-director and which he has built into a major presence in campus, local, and national conversations. Continue reading here.
John Efron, Koret Professor of Jewish History at Berkeley, is stepping down as CJS Faculty Director, having served in the role since 2020. Under John's tireless and committed leadership, the Center has made tremendous progress, as evidenced by the growing number of students, faculty, classes, and programs now associated with CJS. Read his outgoing message here.
Article: Can Berkeley become the next center for Yiddish studies?
Academic Degree Programs
DESIGNATED EMPHASIS (DE) FOR PhD STUDENTS
The DE in Jewish Studies provides curricular and research resources for students who want to concentrate on Jewish Studies within their respective disciplines and have their work formally recognized in their degree designation. Designed to bring together faculty and students from different departments, the DE is administered by the Graduate Group in Jewish Studies and provides a unique context for rigorous cross-disciplinary research. Students applying to the DE must be prepared to integrate high-level research in Jewish Studies into their coursework, qualifying exam, and dissertation. Click here to learn more.
MINOR IN JEWISH STUDIES FOR UNDERGRADUATES
The minor in Jewish Studies is designed to give students an overview of some of the major themes in Jewish Studies, and cultivate the potential of budding Jewish studies scholars among the undergraduate population. In addition to gaining a certain minimum breadth of acquaintance with the field, students have the opportunity to explore a particular interest among the varied topics and areas presented by Jewish Studies. The Jewish Studies minor is open to all UC Berkeley students. Click here to learn more.