CJS Director, John Efron discusses: After Capitol Riot, Lessons from Weimar Germany
BY GABE STUTMAN | JANUARY 13, 2021
Unlike scores of op-ed writers and political pundits four years ago, UC Berkeley Jewish history professor John Efron resisted early comparisons between the Trump administration and fascist regimes of history.
In 2017, he strongly opposed the Muslim ban, issued by executive order, yet noted that the ban did not cause Muslims to be attacked violently on a daily basis, result in widespread vandalism of Muslim business nor include anti-miscegenation laws, among many other persecutions of Nazi Germany, up to and including Jewish genocide. The parallels in that context seemed overwrought, Efron said.
"But as time went on, things began to look different," he said. "Comparing the U.S. of today with the Germany of the 1920s and 1930s is not as outlandish as it first seemed."
Fall 2021 Classes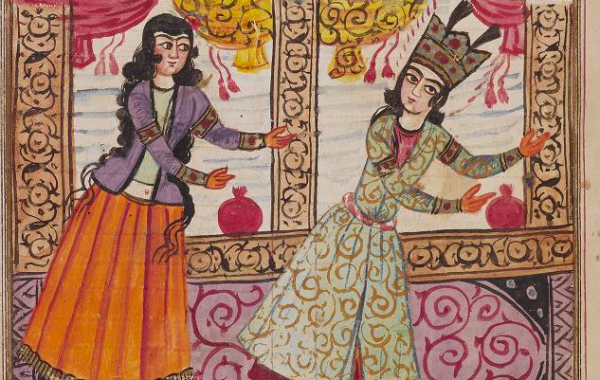 Holy Fanfiction: Retelling Stories from the Bible and Quran
Jewish Folktales Around the World: Past and Present, Self and Other
Academic Degree Programs
DESIGNATED EMPHASIS (DE) FOR PhD STUDENTS
The DE in Jewish Studies provides curricular and research resources for students who want to concentrate on Jewish Studies within their respective disciplines and have their work formally recognized in their degree designation. Designed to bring together faculty and students from different departments, the DE is administered by the Graduate Group in Jewish Studies and provides a unique context for rigorous cross-disciplinary research. Students applying to the DE must be prepared to integrate high-level research in Jewish Studies into their coursework, qualifying exam, and dissertation.
MINOR IN JEWISH STUDIES FOR UNDERGRADUATES
The minor in Jewish Studies is designed to give students an overview of some of the major themes in Jewish Studies, and cultivate the potential of budding Jewish studies scholars among the undergraduate population. In addition to gaining a certain minimum breadth of acquaintance with the field, students have the opportunity to explore a particular interest among the varied topics and areas presented by Jewish Studies. The Jewish Studies minor is open to all UC Berkeley students.
Upcoming Events
Thursday, November 04, 2021